ClickUp automations save me so much time. No need to hook anything up to Make or Zapier.
I conjure a workflow in my head and 9 times out of 10, I'm able to build it inside ClickUp.
This is a ClickUp automation example that uses templates. It helps speed up the process of creating blog posts.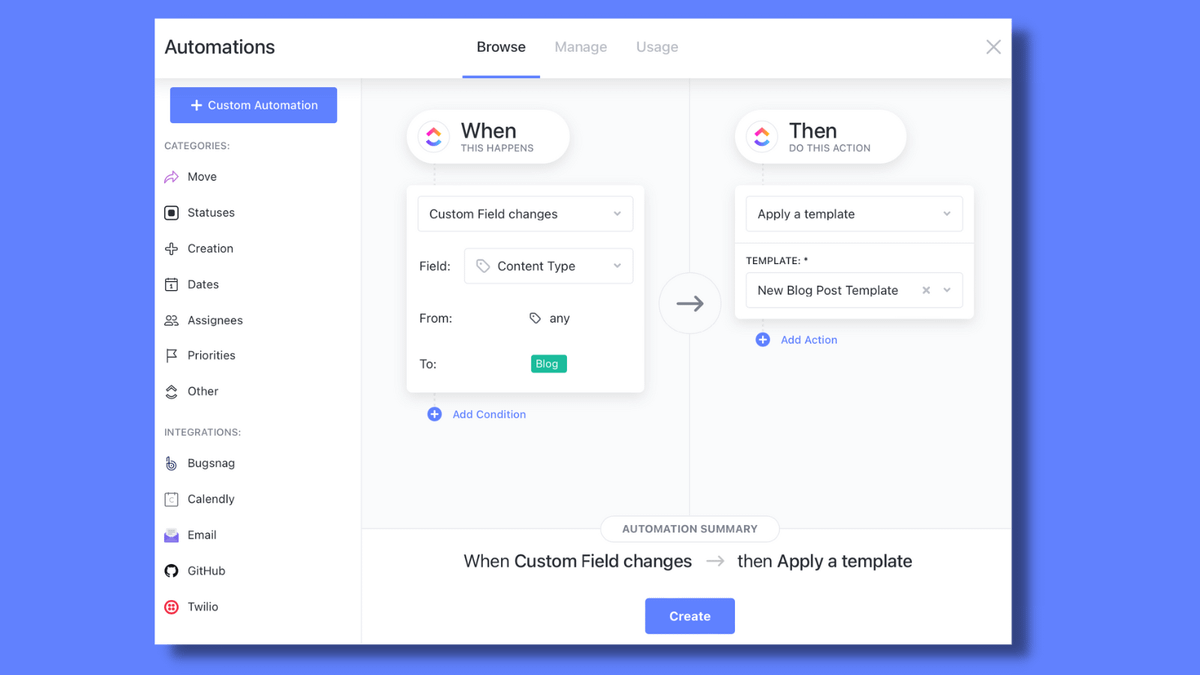 When I make a new content creation task, I can tag it as a blog, video, newsletter, etc.
When a task is tagged as a blog, ClickUp automations kick in and add all the subtasks for me.
These are split between creation and publishing. Each subtask also has its own checklist.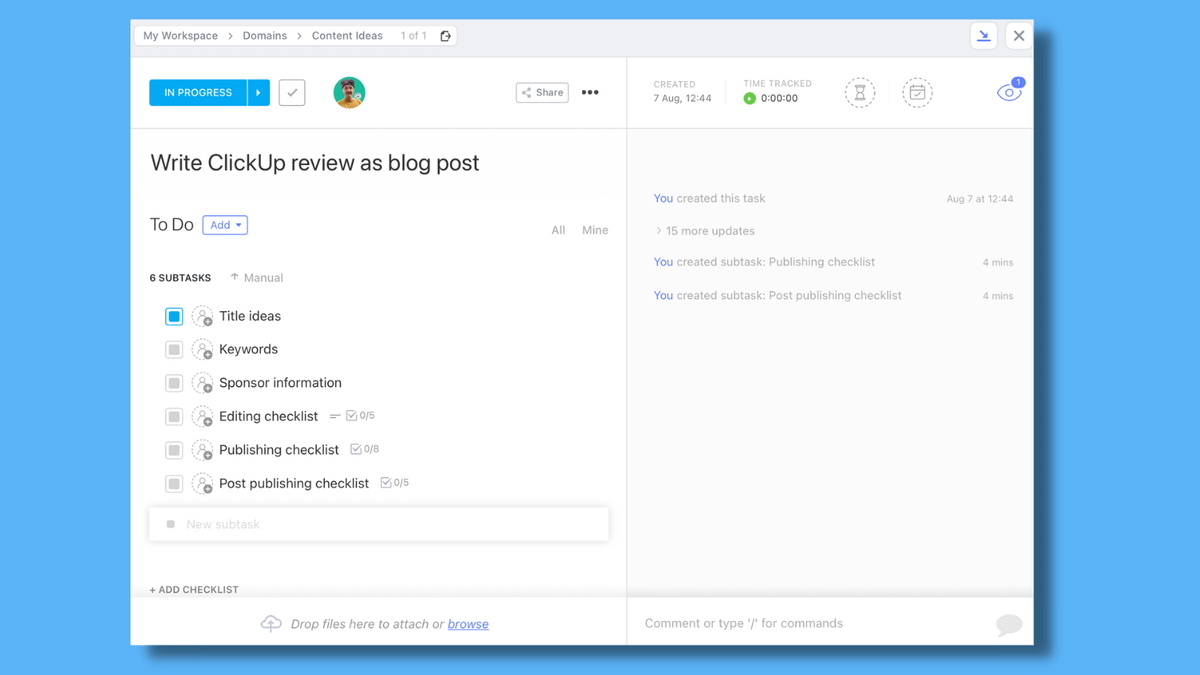 A real timesaver is that links to useful websites I use are included in the checklists.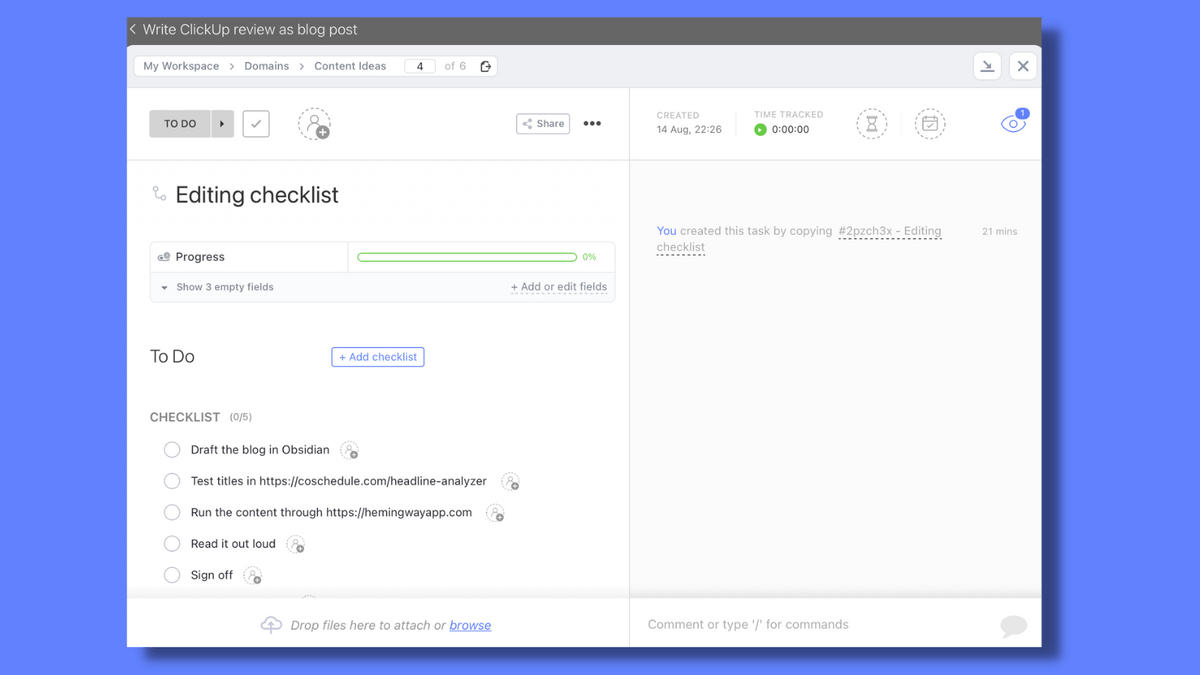 I ran this blog post through Hemingway and it highlighted a few problem areas. If I didn't have my automation, I might have forgotten to do this step.
Saving time while also writing better content is the goal. And ClickUp automations is the feature that helps me do this.
If you haven't used @clickup before, head over to clickup.com and try out the ClickUp app. It's free!
WANT TO WORK WITH ME? Need a hand with Notion or ClickUp? I'm here to help! 😊 Schedule a free, friendly 15-minute call, and let's chat about how we can optimise your workflow together. Click here to secure your spot
Reach out to me on Twitter @notiondad Sign up to the newsletter 👇
super-embed:<div id="fd-form-642f5074d462e590c547e86b"></div>
<script>
  window.fd('form', {
    formId: '642f5074d462e590c547e86b',
    containerEl: '#fd-form-642f5074d462e590c547e86b'
  });
</script>